Specialist fields
MicroMécanique specializes in the manufacture of tungsten carbide tooling and the machining of high-precision technical materials.
Based on customer's drawings, our team produces customized components and provides advice on the choice of material grades and on the geometry of the parts to be produced. The MicroMécanique team has the highest possible level of knowledge of the entire manufacturing process of the most complex mechanical parts. Passionate about their craft, the lathe, milling, surface-grinding, EDM and polishing operators produce parts with skill and precision. Every part is manufactured to meet each individual customer's requirements and finely adjusted thanks to the expertise of the men and the women of MicroMécanique.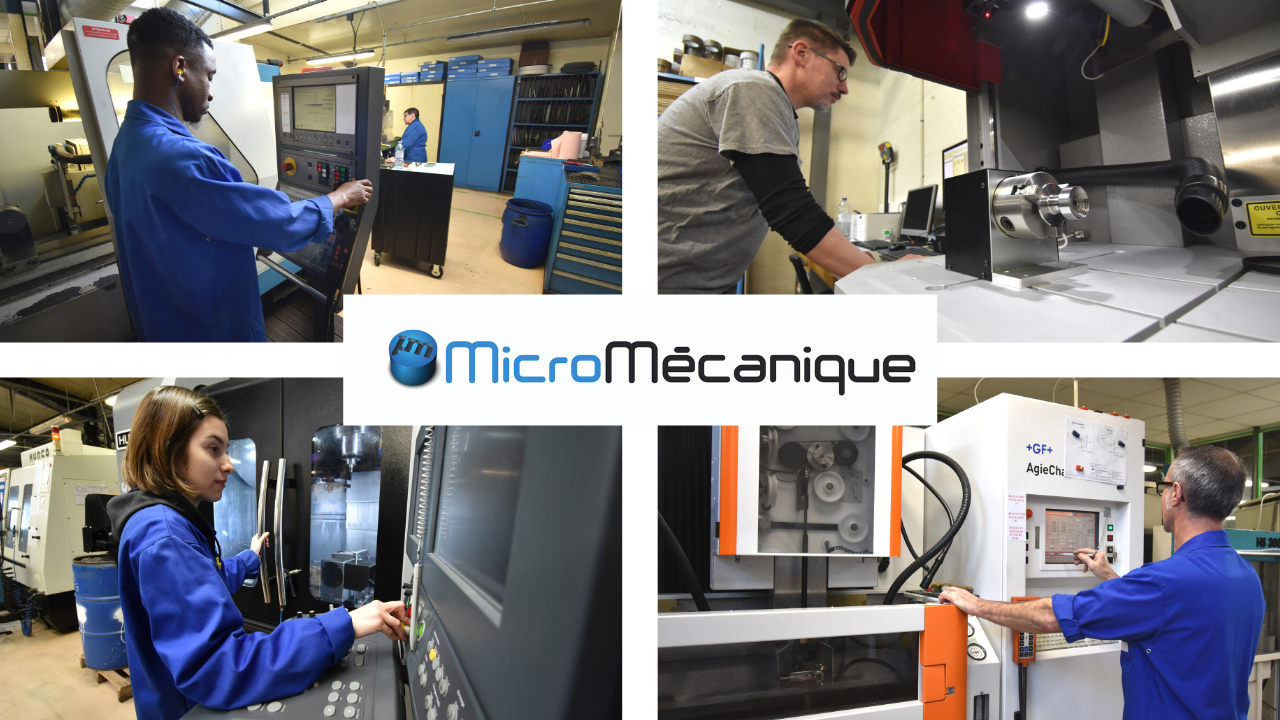 Presentation of the profession of "Rectifieure"